Smart SENS® Earmuff
---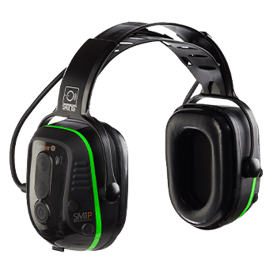 Sensear's Smart Earmuff serves three purposes: protects hearing up to 27dB NRR, enables face-to-face communication, and provides 360° situational alertness.
With the Smart Earmuff, users will protect their ears and hear their peers. This is achieved through Sensear's industry-leading SENS® Technology that enhances speech and suppresses background noise so users can communicate face-to-face safely and effectively in noisy environments. This headset has several applications, including recreation (ATVs, helicopter rides, gun ranges, etc.), lawn service/maintenance (listening to FM/AM radio), and workshops (metal/woodworking).
Download the Smart Earmuff series datasheet by filling out the short form to the right of this page.