How Sensear helps resolve communication and hearing protection issues in fracking operations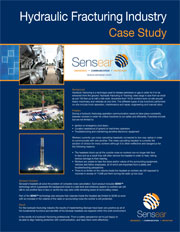 Workers currently use noise cancelling headsets connected to two way radios in order to communicate with one another. The noise cancelling headset is currently the solution of choice for many workers although it is often ineffective and dangerous. This case study outlines the reasons why these technologies are ineffective, but what you can do differently to facilitate both communication AND hearing protection without compromising either.
Fill out the form on the right to download this case study now.